If you've been wondering, where have I gone. I haven't gone far. Just needed sometime away from Blogland. Some time to spend with my thoughts and family. Some time to balance the craziness of my day-to-day. I'm yet to be totally balanced. I mean I'm a mom that MUST juggle a dozen hats and tasks, just cause. I do it to myself. But, I'm feeling close to my normal self & looking forward to spreading some Valentine cheer.
My obsession with wreaths continue.  I. Just. Can't. Help. Myself. Today's inspiration came from this lovely XO Wreath available at TwoInspireYou's Etsy shop. I'm so digging the originality and daintiness of the wreath.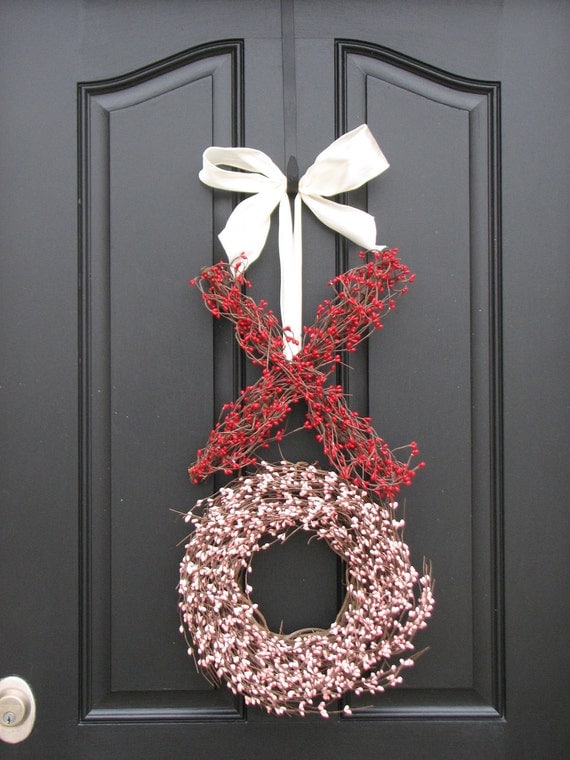 And this is what my "knock-off", made with crepe paper looks like.
Supplies:
Pipe insulation for base
White & Pink Crepe paper (streamers)
Clear fishing wire
Polka Dot Ribbon
Glue gun and plenty of glue
Scissors
View original post 285 more words